One of the first couple of practical accessories I fitted was the Ford Mustang Cargo Net and bumper Scuff Guard.
The cargo net can hold quite a few items as it stretches and expands.
It connects to the existing cargo net anchor points on either side of the trunk that comes standard on the Mustangs.
Even with the cargo net installed, plenty of trunk space remains for those really large items.
After the installation of the net, trips to the grocery store no longer results in items moving around your trunk.
Ideal for storing small items like bottles, clothes and clothing items that you need easy access to.
Features and Benefits:
OEM Ford accessory (but generic aftermarket ones also available)
Easy installation, no tools required
Soft braided chord protects as it supports
Envelope style provides maximum protection
Can be removed within seconds
Requires no permanent modifications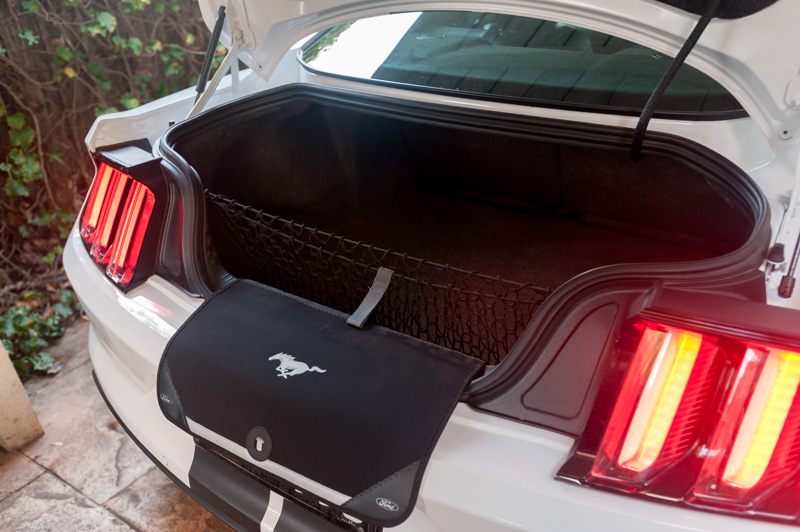 The Boot Scuff Guard with Mustang emblem has a large Velcro strip sewn onto the underside and it attaches to the boot carpet at one end, so you can flip it out and over the rear bumper when needed.
Ideal for dragging a golf bag out or other large items that may scratch the bumper.