hey guys im pretty sure I want to do a balance shaft delete. theres really no reason why I should have one and there are too many positives. anyways its not really that important but what does the balance shaft delete (plug) actually do? it plugs an oil passageway im assuming?
High-quality mountune performance parts are ideal for transforming standard vehicles into amazing examples of what Fords should be. Save on mountune Balance Shaft Delete Kit, today! With mountune exhaust, drivetrain and suspension products, you can upgrade your car to improve performance and...
also my cars low point is the oil pan which isnt ideal.. about 3" off the ground.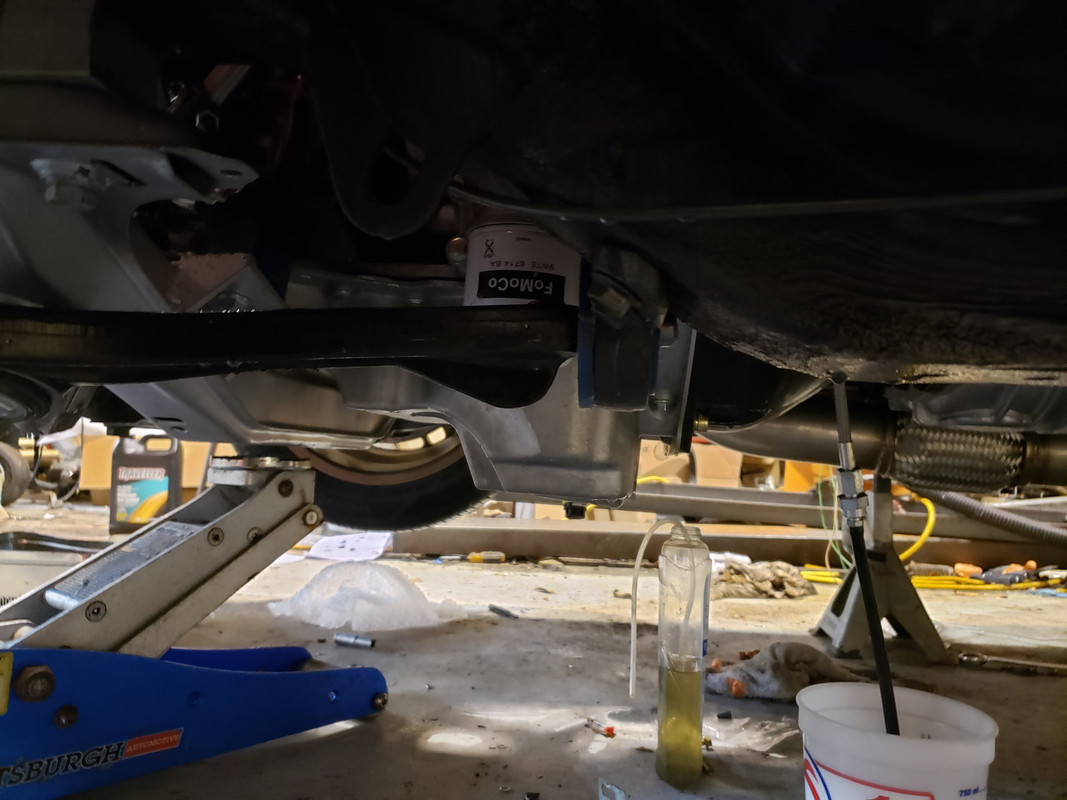 if you imagine the 2.3l mustang ecoboosts oil pan as three levels of depth because that's how it is, you have the least deep section in the front, a moderately deep section in the middle and then finally the deepest section at the rear where the drain plug is found. what I want to do is chop off the rear section up to about the bellhousings depth and then either weld the bottom of it back on or just weld a plate over the hole and tap a drain plug. that way I can get it closer to the level where my subframe is. (remove about 1-2" of depth) that way my exhaust will the lowpoint of the car rather than the oil pan.
anybody see any issues with that idea(nothing in the way ect.)? should I add baffles to the oil pan while im doing all that since im going to delete the balance shaft? id probably lose about a qt of oil capacity but that would be offset by the balance shaft delete which increases oil capacity.
cheers.
-edited to prevent confusion