Discussion Starter
•
#1
•
I'm sure this has been posted somewhere around here but I cannot find it. Car and Driver had an article pitting the Mustang 2.3 HPP vs. Supra 2.0.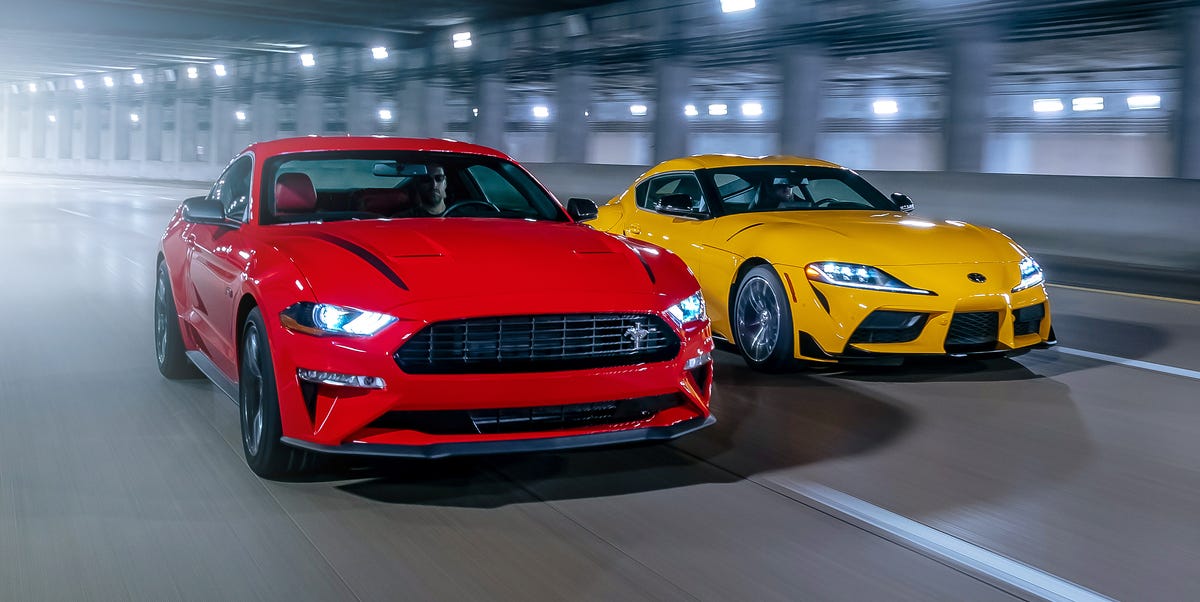 Four-Cylinder Throwdown: Attainable performance with starter versions of the Mustang and Supra.
www.caranddriver.com
Now I'm not a fan of any of the mags as they are quite biased now. To the point where it's a joke. And their writing downright sucks. I've been reading all of them well before one could read them on a computer screen.
This match right off the bat I felt was BS as they needed to pit an auto with an auto. Just because a manual is "the one we'd buy" doesn't make it the right choice. They are idiots. IF an auto wasn't available, that's fine and just say so. But that's not what they said. Anyway, the Mustang more or less got its ass kicked. Let's be clear: .5 second loss is an ass whooping. And the further the cars traveled, the worse it became. I was a little let down. But in hindsight the Mustang with the manual is right where it should be I guess. I definitely would have loved to have seen if the auto could have hit 4.5 0-60. It probably could.
Besides the numbers, any time they give an opinion, I'm usually of opposite opinion or just ignore. So in the end, I'd rather have the Mustang HPP. And I'd rather have a Mustang GT over the 3.0 version. But they are nice cars no doubt.
Thoughts?