Seems like for those of us that work in our home garage without benefit of a lift, it is a constant struggle to get the car high enough to get required clearance or keeping the suspension loaded for some jobs. So, after searching for wheel cribs online, I discovered they are seriously overpriced and they can easily be made yourself for less than $100 and some time. So after Googling some plans posted by others, and measuring my tire contact patch, I came up with my own plans and this is what I built. It is 12" wide by 20" long and the surface where the tire sits is 16-3/4" high from the floor.
Materials
2 x 4 x 8 (20)
wood glue
deck screws #9 x 2-1/2 (5 lbs)
Cut List
Divide the quantity of each item by 4 to see requirements for 1 wheel crib.
A. 2 x 4 x 20 (48)
B. 2 x 4 x 12 (68)
C. 2 x 4 x 10 (8)

Cut Instructions
Using the item letters from the cut list above. A chop saw comes in handy for this very repetitive task.
1. From 12 of the 2 x 4 x 8, cut 4 of item "A" from each board. From the remainder of each board cut 1 item "B".
2. From the remaining 8 of the 2 x 4 x 8, cut 7 item "B". From the remainder of each board cut 1 item "C".
You will be left with very little scrap.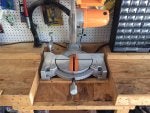 Assembly Instructions
You will start by assembling the base which uses 2 of item "A" and 3 of item "B". Ensure that you make the base as square as possible. My suggestion is to jig it up and use a square as a check. I also cut 2 shim templates 1 x 4 x 4-3/4 to make placing the center stringer easy and consistent. I used 2 deck screws at each corner and 1 at each end of the center stringers. You can use nails if you wish since the entire assembly will be under compression only.
Then just keep alternating layers of 2 item "A" and 3 item "B" until you've used a total of 12 item "A" and 15 item "B".
Next use 2 of item "C" and center them between the 2 item "A".
Use 2 of item "B" placed at the ends to be the wheel chocks.
You have competed 1 wheel crib, 3 more to go! Each crib will weigh approximately 40 pounds which can vary depending on lumber used.
Platform Box
To get the car high enough to place the cribs under the tires, a platform is needed to raise the floor jack. I used a 2 x 10 x 8 to make a box using butt joints. Cut 2 pieces at 15" long and cut the remainder exactly in half (should be close to 33" long). So the box will end up being 16" x 36" which will be put together with glue and 3" deck screws (not nails). Then cut a piece of 3/4 plywood to cover the top of the box and secure it with deck screws. Test using the methodology below. If you need a little extra height, cut another piece of 3/4 plywood and cover the bottom of the box. Alternatively, substitute 2 x 12 x 8 to go even higher or 2 x 8 x 8 if you need less. Much of this depends on what floor jack you have.
Crib Usage
My methodology to get the car up on the cribs will be; use my floor jack to lift one side of car at jacking rail as high as it will go. Place jack stands at front and rear of jacking rail. Repeat for other side. Using a platform box placed at the center of the jacking rail, place the floor jack on the platform and lift that side of the car until the crib can be placed under the tire. Slowly ease the car onto the cribs. Repeat for the other side. With the car suspension loaded, this will make clocking suspension bushings, exhaust, and transmission work much easier.