Discussion Starter
·
#101
·
Installed Some Side Stripes
Okay, I know, I had side stripes on the car when I bought it and decided to remove them along with "Over-The-Top" stripes a while ago.
Got bored with the plain look, changed my mind, and decided to re-apply some new ones.
Managed to pick up a set of genuine Ford OEM ones at a good price.
Installing stripes yourself, can be a tricky business... Getting them lined up correctly, not getting air bubbles and avoiding damaging them in the application process.
I decided the best way to fit the vinyl stripes was to use the "wet method", which allows a margin of error and some movement once you apply them.
In fact, for most DIY applications, it is the recommended way if you are not a skilled professional and doing it everyday for a living.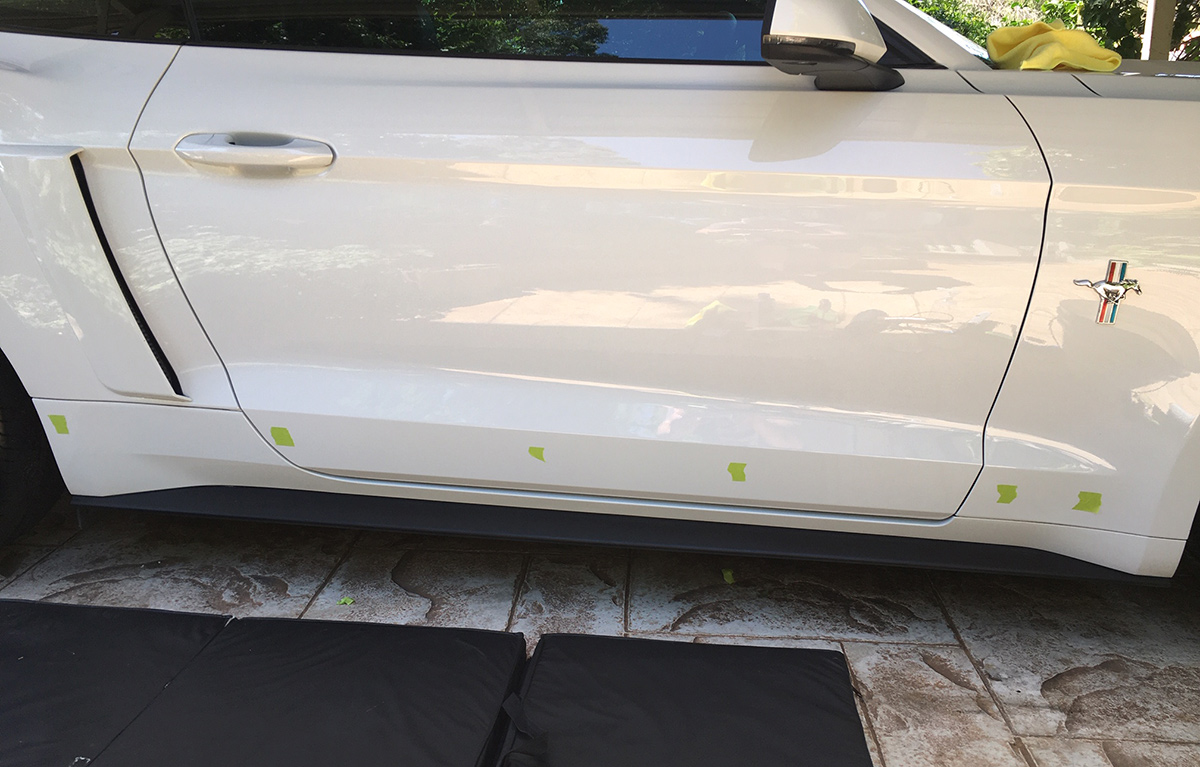 After thoroughly cleaning the panels with Isopropyl alcohol to remove any traces of wax and contaminants, I then measured where the stripes should sit, and placed tape "markers" at several points along the panels.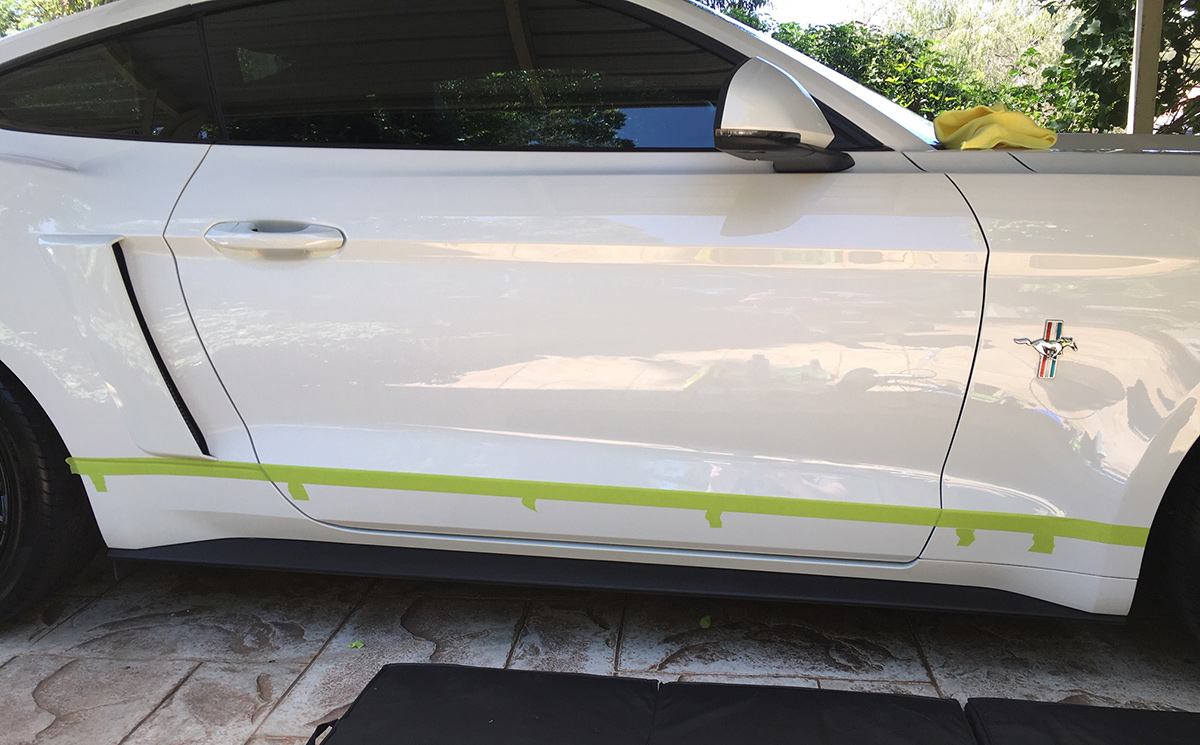 Next, was to run a straight line of painter's tape touching those markers.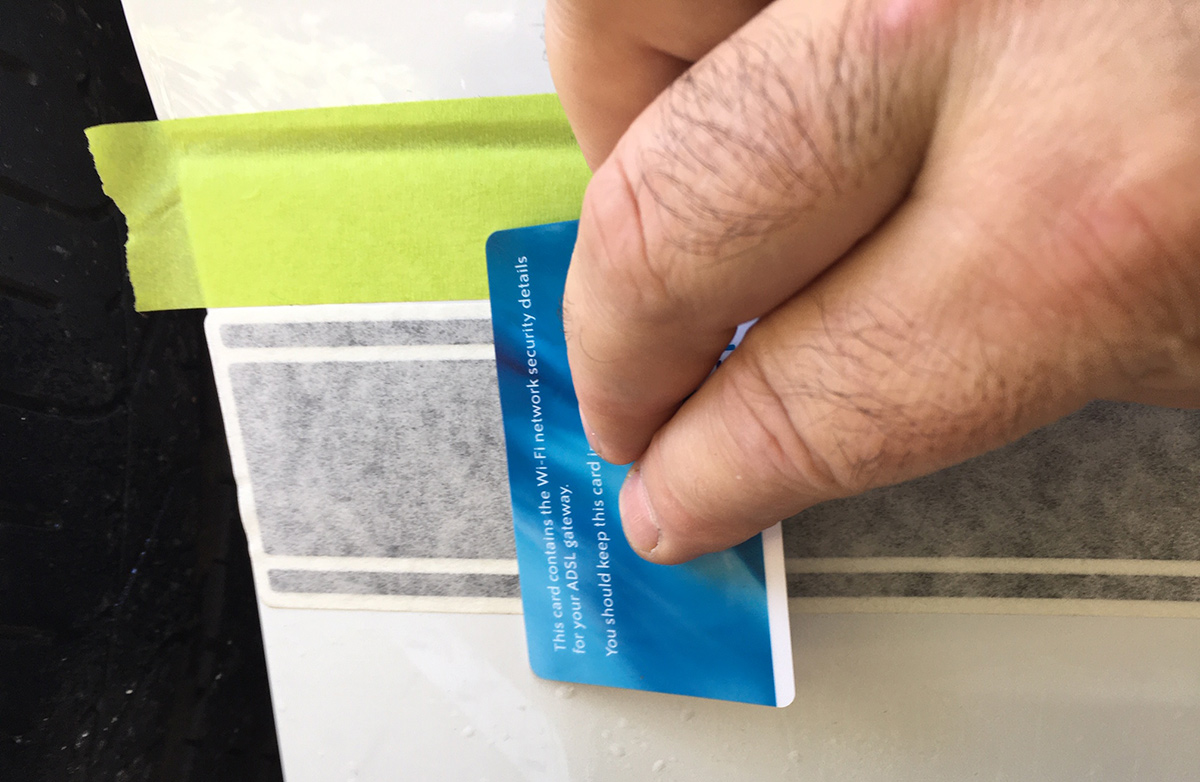 With a spray water bottle, I thoroughly wet each panel before applying that section of vinyl. That allowed me to reposition the sticky vinyl at will.
Once I was happy with the alignment, I used the edge of a credit sized card to squeeze out as much water as possible, and affix the stripe in position.
I then let the glue set for a while.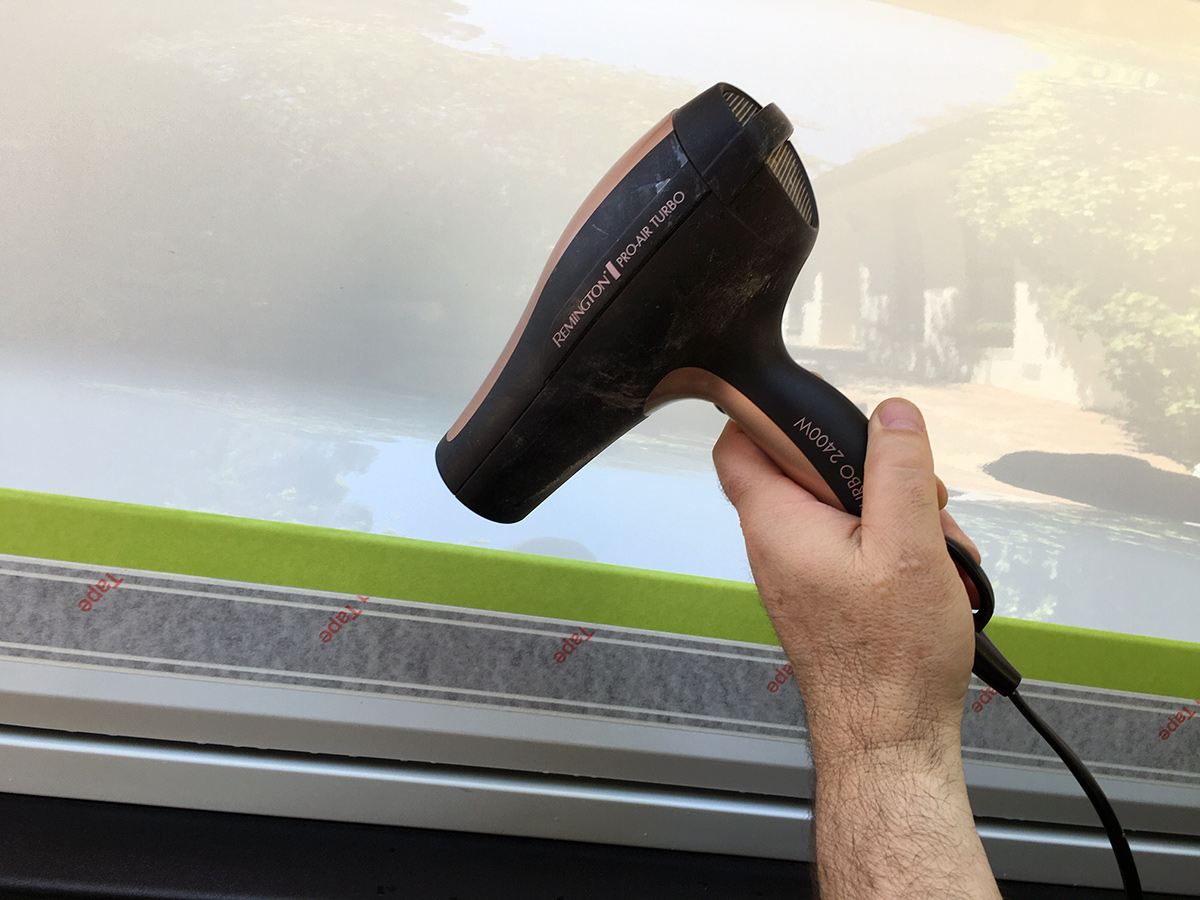 Using a hairdresser, I removed any existing moisture in the vinyl peel off backing paper, before slowly removing it.
After a few hours, any trapped moisture under the vinyl had evaporated and the stripes were firmly attached perfectly.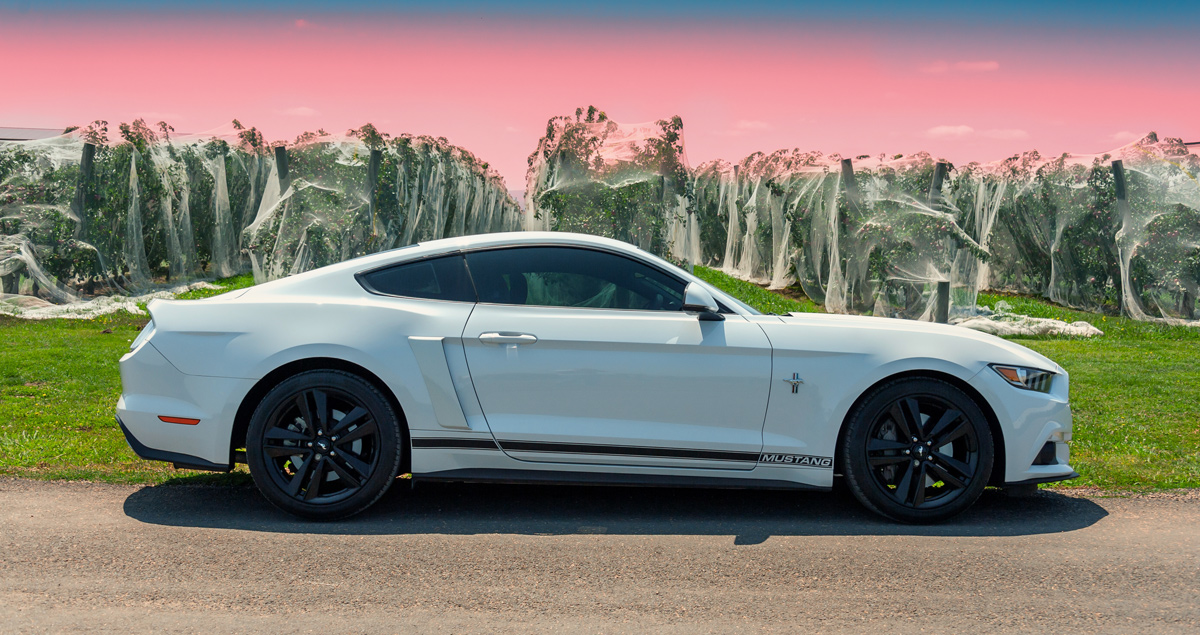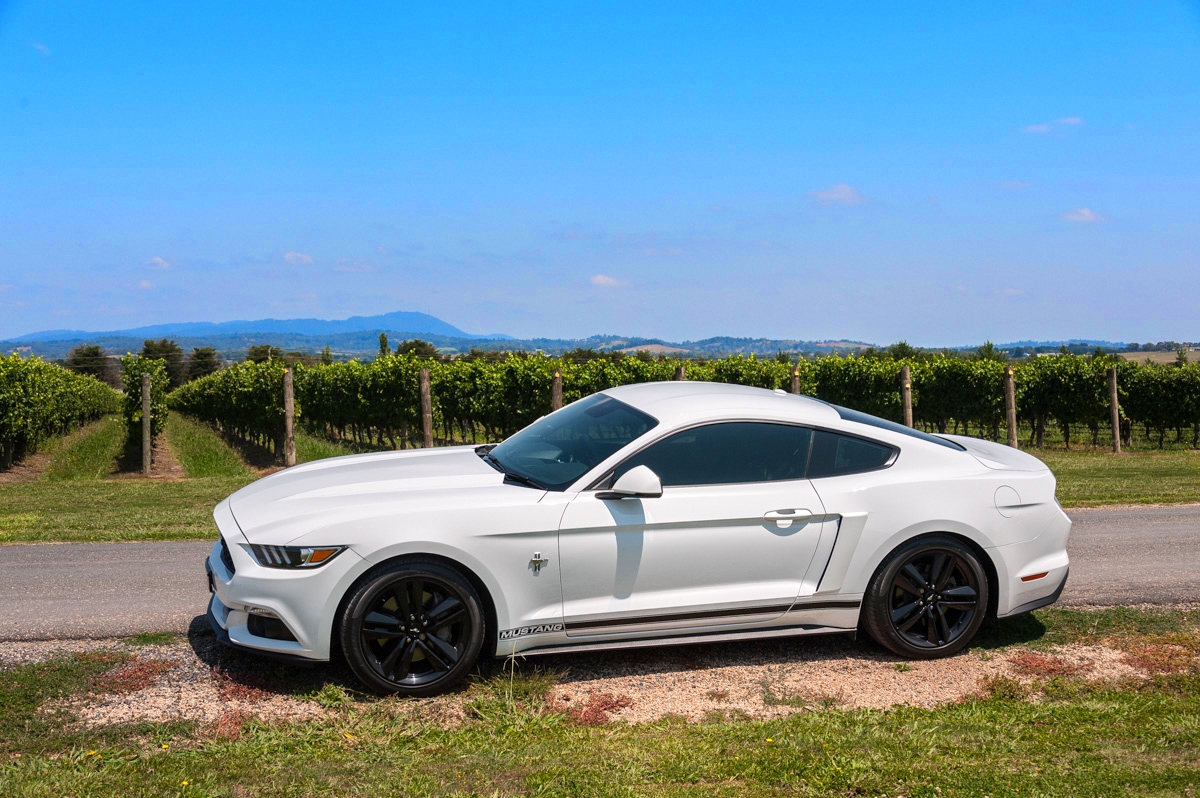 The finished result, which I am very happy with.