Got the Intercooler and charge pipes done but can NOT figure out this HKS bov at all
Did you get the charge pipes that for the HKS style BOV flange? This is the charge pipe you should have purchased.
CVF Aluminum Intercooler Charge Pipe Kit with HKS Flange (2015-2022 Ford Mustang EcoBoost)
You also likely will need this adapter to connect a vacuum hose to the intake for the BOV to operate properly.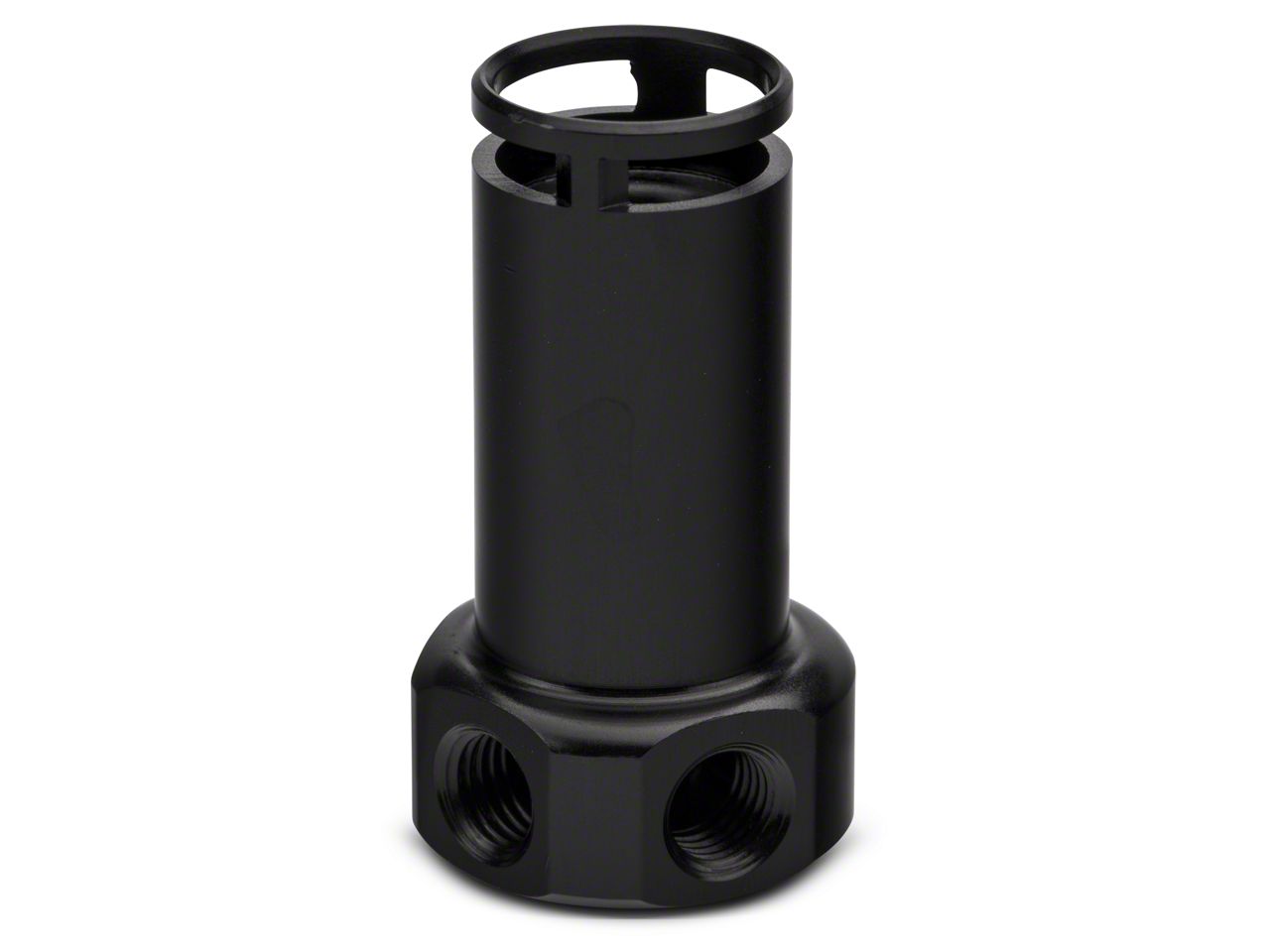 FREE SHIPPING! Reliable Vacuum Source. With the S550 EcoBoost being equipped with an electronically controlled turbo system from the factory, adding things such

www.americanmuscle.com
Watch this video for clarification on how the adapter is used. They state it's the PCV hose but it is the Evap purge hose not PCV hose you are modifying.
If you have the correct charge pipes for the HKS valve this will get you finished, but be aware that you will be disconnecting the electronic controlled BPV and in doing so there will be a CEL on since the PCM can no longer control the electronic factory BPV. There is a resistor plug you can plug onto the disconnected connector to keep CEL off but not sure where you can get it without also buying a valve. It comes with the turbosmart valve kit.
Turbosmart Mustang Kompact Shortie Dual Port Blow Off Valve TS-0203-1081 (15-22 Mustang EcoBoost) - Free Shipping (americanmuscle.com)
Hope this helps.
BD