Discussion Starter
·
#1
·
Nothing can be more irritating after you've spent a lot of time carefully washing your car, only to be left with some unsightly water spotting after you've rinsed and dried your car.
I normally blow dry my car after washing it with my MetroVac Blaster blower that produces filtered warm air at an airspeed of 28,000FPM.
Using an air blower is better than using drying towels or chamois cloths, as the less you touch your paintwork the better as it lessens the chances of introducing fine scratches.
It also has the benefit of getting water out of joints, channels, grilles, wheels and areas you cannot use a drying towel.
As I am relying on water evaporation using this method, there is more chance of water spotting due to minerals, calcium and other impurities to leave spots on the paintwork.
To alleviate this problem, I decided to hook up a commercial grade water filter I can attach inline to the water supply of my pressure washer when I want to do a final rinse before the drying stage.
Because the filter is designed to use water plumbing fittings, I had to make up lengths of reinforced hose with barb reducers to fit standard 12mm garden hose and fittings that would attach to the pressure washer and tap hose connections.
So I can have it ready for use in my driveway, I used an old bathroom shower caddy as a bracket that I could hang from a wall mount....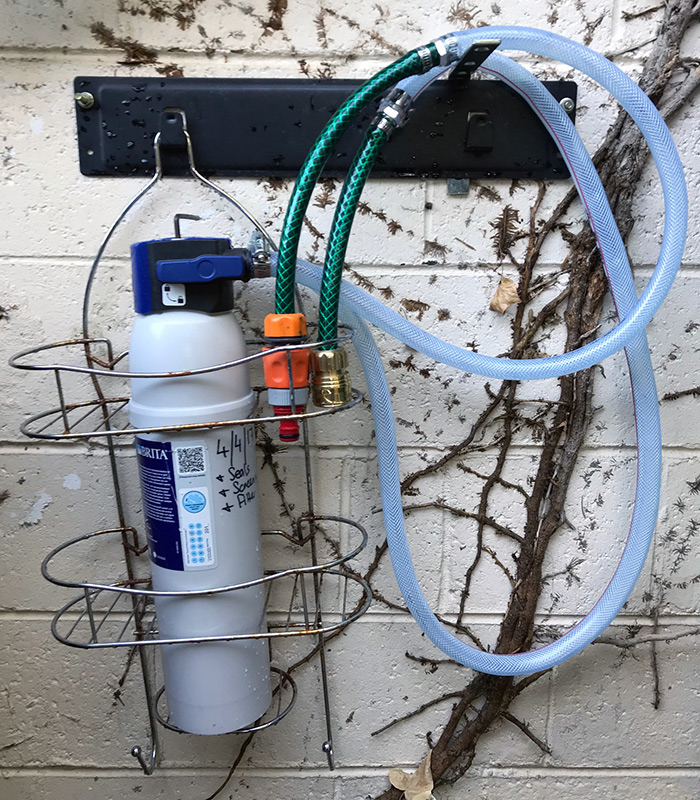 When ready to do the final rinse, I simply disconnect the water supply hose that normally attaches direct to the pressure washer water inlet and attach it to the filter inlet.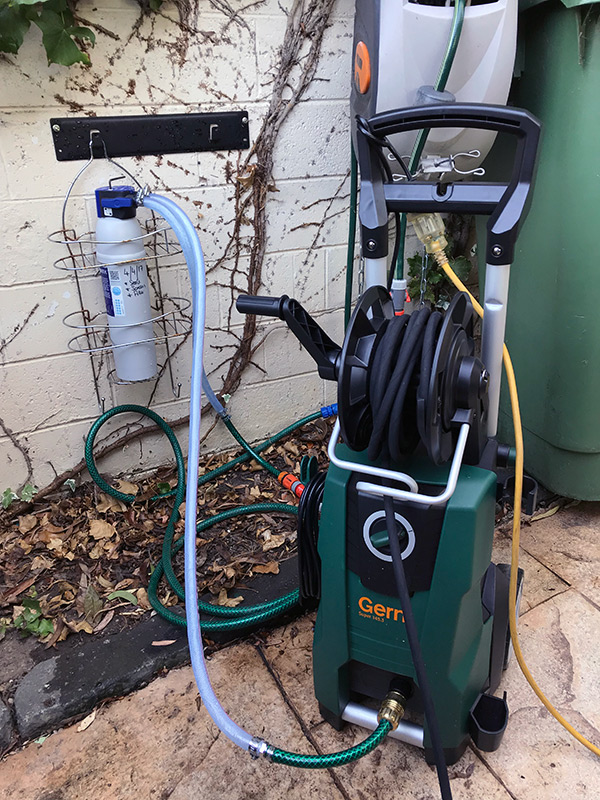 The filter head has a variable water by-pass which you set depending on the hardness of the water in your area.
Many water suppliers publishes the Calcium hardness of the water in your area on their website.
Where my water comes from the Calcium carbonate hardness, which is tested twice per week, is rated at around 30 mg/Litre, so I can use a by-pass filtration setting of 70%.
This prolongs the life of the filter medium before it needs replacing.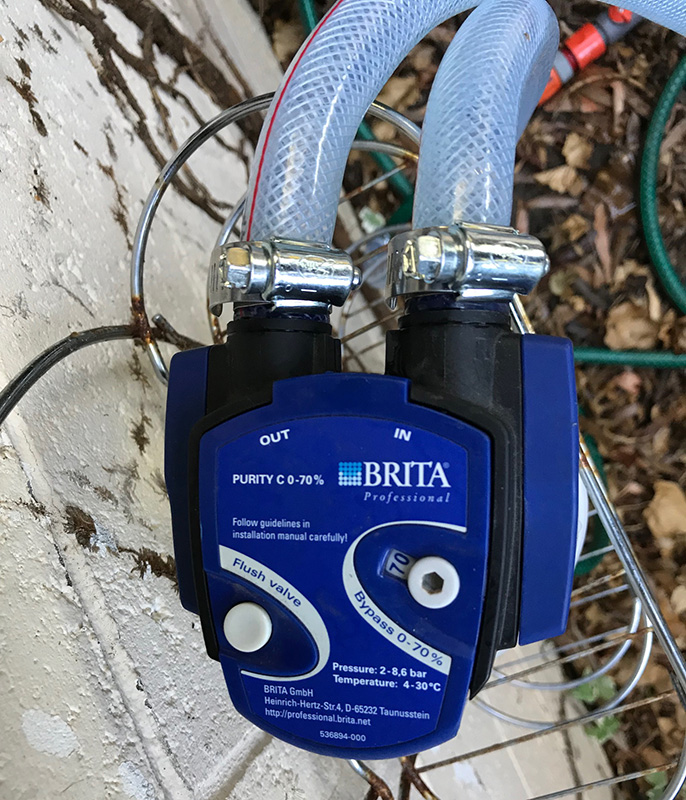 I tested the system, by rinsing the car with the demineralised filtered water using it in the low-pressure wide spray pattern setting on the gun, then waited for the water to air dry naturally.
The result was a spot free finish as the water evaporates...